Image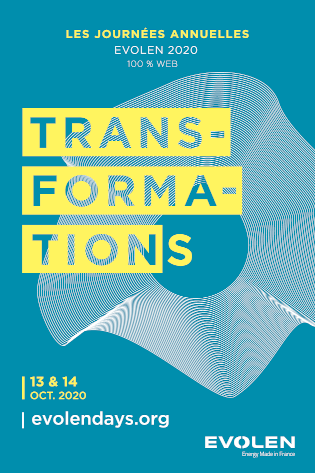 "NEGATIVE CO2 EMISSIONS: MYTH OR REALITY AT HORIZON 2050?"
This year the Evolen days will take place online on 13 and 14 October. The Evolen CO2 committee has chosen to state on negative CO2 emissions for its workshop which will take place on 13 October from 16:15 to 17:45 (CEST). 
The workshop is chaired by Jean-Pierre Deflandre - Professor IFP School, CarMa Chair co-holder and President of the Evolen CO2 committee.
The workshop program is: 
- "Carbon dioxide removal - from global pathways to national entry points"
  by Sabine Fuss - Mercator Research Institute on Global Commons and Climate Change, Humboldt University of Berlin
- "CO2 Removal and CO2 Geological Storage
  Negative emissions is the intentional human effort to remove CO2 emissions from the atmosphere"
  by David Nevicato - CCUS R&D Program Manager, Total
- "Negative emissions in the context of the IPCC special report on climate change and Land" 
 by Jean-François Soussana, Research Director, Vice-President of INRAE