Post-doctoral researchers
Dr. João Pedro Domingues joined AgroParisTech - INRAE (Paris-Saclay University) for a postdoctoral position on the 1st March, 2022. He is working with  no-harm deployment scenarios of bioenergy (and BECCS) and their contribution to negative emission targets. He will carry out research to understand how to minimize the adverse side effects (i.e. no harm scenario) of global bioenergy deployment. An important part of his work consists on assessing the compatibility of no-harm bioenergy scenarios with Sustainable Development Goals for the land sector.
Image

Dr Carlos Eduardo Andrade Sandoval recently joined the Economics and Environmental Evaluation Department of IFP Energies nouvelles to work on the topic "Negative Emission Technologies: an outlook on their role in the decarbonisation of energy-intensive industries (EII) with TIAM Model".  This work will be achieved in partnership with the centre of Applied Mathematics of Mines ParisTech based in Sofia Antipolis (South of France).
Image

 Dr. Andrei Carlos Briones Hidrovo's post-doctoral position in the CarMa chair will focus on environmental assessment of Negative Emissions Technologies (NETs), such as BECCS, DACCS, afforestation and carbon integration in soils... A special attention will be paid to the integration temporal dynamics in the assessment of climate change. Dynamic Life Cycle Impact Assessment considers the timing of an emission occurrence by means of temporal differentiated emission profiles. In this work, the candidate is expected to use such dynamic modeling, and to question implicit assumptions related to it, like the choice of the time horizons or the timing of the sequestration. At last the assessments are expected to go beyond the analysis of individual chains, and to be extend to large scale deployment. Therefore  direct and indirect effect such as land use change will be analyzed, depending on the type of technologies and on the scale of expansion.
Image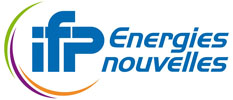 Dr. Ancuta Isbasoiu served as Post-Doctoral Scholar at IFP Energies nouvelles, in the Economics and Environmental Evaluation Department. During the Post-Doctoral program within the Chair «Carbon Management and Negative CO2 emissions technologies towards a low carbon future» (CarMa), Ancuta worked on the topic "Negative greenhouse gas emissions in France by 2050: techno-economic potential assessment". More precisely, she conducted research on the economic assessment of negative greenhouse gas emissions (GHG) in France in light of the 2050 climate neutrality.
Image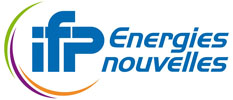 Sibylle Duval-Dachary will join the Economics and Environmental Evaluation Department of IFP Energies nouvelles in September 2021 to start her PhD work on the environmental evaluation of CCU technologies allowing  negative emissions. Sibylle is a Civil Engineer from the Mines (Nancy, France). Since then, she has carried out Life Cycle Assessments for IFP Energies nouvelles and the European Institute for Energy Research.
Image

Florian Auclair has joined the research center for energetical and environmental transitions of Pau University in February 2021 to start his PhD work on the societal impacts of BECCS (Bio-Energy with Carbon Capture and Storage). Florian graduated from Mines ParisTech with a Master's degree in Mining Engineering and from the European Institute of Anthropology with a Licence in Philosophy. Before joining the CarMa chair, Florian worked as a field engineer for Orano, a French mining company in Kazakhstan and as an economist for TotalEnergies in Moscow, Russia.
| | | |
| --- | --- | --- |
| Image |   | Image |
PhD Students 
Emma Jagu has joined the Economics department of IFP School in October 2019 to start her PhD work on the deployment of BECCS (Bio-Energy with Carbon Capture and Storage). She formely gratuated from CentraleSupélec, ESCP Europe and Université Paris-Saclay with a triple Master's degree in Electrical Engineering, Management, and Energy Economics. During her student time, she participated in COP22 and COP23 as a representative of the REFEDD (Réseau Français des Etudiants pour le Développement Durable).
| | | |
| --- | --- | --- |
| Image |   | Image |