Image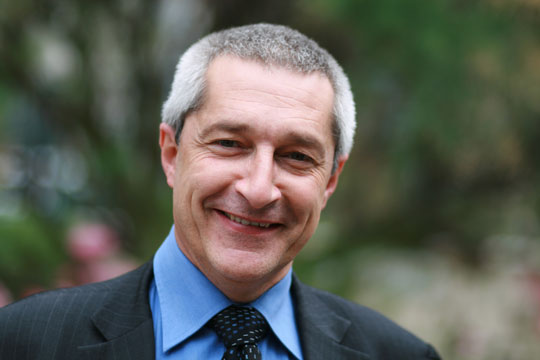 Coinciding with the signing of a strategic R&D partnership agreement between Total and IFP Energies nouvelles in July 2019, IFP School launched a new research chair dedicated to the reduction of CO2 emissions. Called "Carbon management and negative CO2 emissions technologies towards a low carbon future" (CarMa), the chair is supported by Total and the Tuck Foundation.
The five-year chair is led by Florence Delprat-Jannaud, manager of the "CO2 capture" program within IFPEN's Energy Resources Business Unit and Jean-Pierre Deflandre, a lecturer-researcher at the IFP School Center of Georesources and energy. The latter tells us more.
 
1.    Why has the School created this new chair? 
IFP School is fully committed to the energy transition. It regularly adapts its courses to reflect the expectations of society and industry. Our priority is to ensure students have all the skills required to bring innovative solutions to address emerging energy challenges. 
Tackling climate change depends first and foremost on reducing greenhouse gas emissions. The Intergovernmental Panel on Climate Change (IPCC) has reiterated this. To limit the temperature increase to 1.5°C, greenhouse gases must be reduced by 45% by 2030 and carbon neutrality achieved by 2050. 
Alongside the development of renewable energies and improved energy efficiency, CO2 capture and storage (CSC) or, better still, CO2 capture, utilization and storage (CUSC) are fundamental tools for managing carbon dioxide emissions. 
But in order to achieve the target objective, they will not be enough. The scientific community has already acknowledged that a variety of technologies and mechanisms, including economic ones, will be required to remove CO2 from the atmosphere or replace fossil emissions with living world carbon emissions (primarily biomass). 
This approach is essential to ensure a smooth energy transition. This chair reflects the School's determination to provide advanced training, backed by research and directly in line with companies' needs. It reinforces and enhances the courses on CO2 management delivered by the School since 2008.
 
2.    What are the objectives of this chair?
Our aim is to create a center of excellence on the theme of carbon management and negative emissions, with the following roles: to train young graduates "through and in" research, to contribute to the training of professionals and the wider public by sharing and disseminating knowledge through educational materials useful to the societal debate. 
In concrete terms, the idea is to develop new expertise incubators and contribute to the emergence of a new generation of international researchers and experts who will develop technologies to reduce CO2 in the atmosphere.
We also aim to provide a platform of informative and educational content to foster greater awareness and feed public debate while bringing sustainable solutions.
Research activities began in October with a first thesis on the deployment of bioenergy with carbon capture and storage (BECCS). Ultimately, we plan to launch 7 PhDs and 5 post-doctoral research programs.
The chair is supported by a scientific board made up of 5 independent and world-renowned experts. The chair will also call upon the services of scientific visitors. 
 
3.   What research themes will be covered? 
Our road map is an ambitious one. It covers all the technological and economic aspects associated with developing effective and sustainable solutions for the benefit of society. Various research priorities have been identified: CO2 capture directly in the atmosphere, long-term CO2 storage, the exploitation of biomass to fix carbon and the utilization/conversion of CO2.
Initially, we will focus on gaining a better understanding of the carbon life cycle, better qualifying what are known as negative emissions and identifying economic models to be implemented.
 
4.    What is next on the agenda?
The chair's scientific board will be meeting on 16 and 17 December to discuss future actions and draw up recommendations with a view to defining the next research themes. 
We are also working on the design of a website dedicated to the chair. 
 
Article author:  Meyling Siu